Before expanding her skills into formal ceremonial services, Lisa Marie Walker developed, and maintains, a successful business as a massage therapist. She has refined her talents in massage over 27 years and offers an exquisite massage experience. See special packages below or visit her massage website for more information: lisamariewalker.com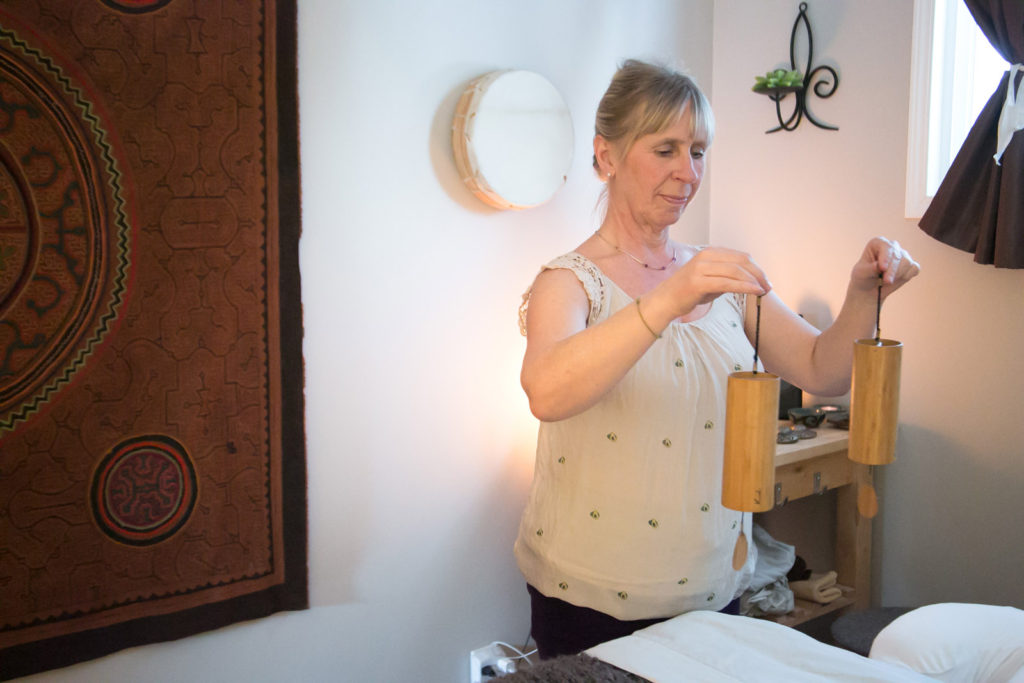 ---
BRIDE/ GROOM MASSAGE
Lisa is very skilled at listening to the body, and specializes in deep relaxation massage. This is a perfect antidote for pre ceremony stress that may come with all there is to attend to when planning your wedding. Lisa offers a special Bride/Groom price when purchased before your wedding ceremony date.
Two 60 Minute Massages for $180

Two 90 Minute Massages for $200
Even when we are stepping into an exciting new chapter of our life we are concurrently leaving a chapter of our life. This transition can be easier when we acknowledge this and mark it in a meaningful way.
---
GENERAL HEALING MASSAGE
For anyone experiencing stress, Lisa's healing massage will help relax and release tension…. (more?)
60 minute massage $105

90 minute massage $125
---
HOT STONE MASSAGE
This encompasses a regular massage with the addition of the calming and healing hot stones.
60 minute massage $110

90 minute massage $130
---
RAINDROP THERAPY
This 60 min session allows the natural intelligence of these detoxifying oils to release your body of stagnant energy. It is accompanied with light rhythmic movements from the hands followed by a deeper massage.
Very cleansing and rejuvenating!
60 minute rain drop treatment $110
More information on Lisa Marie's massage website: lisamariewalker.com