As a Calgary Celebrant and Metaphysical Minister, I offer an alternative service for those families who are not affiliated with a church, or who do not wish to have a traditional funeral service.
As a Celebrant, I have been trained to design a ceremony or service that is honouring and personal, incorporating those unique stories, songs and experiences that reflects your loved one and support those grieving.
A funeral, memorial or celebration of life, allows us to be in the presence of death, in such a way that we can support one and other in the process of grieving.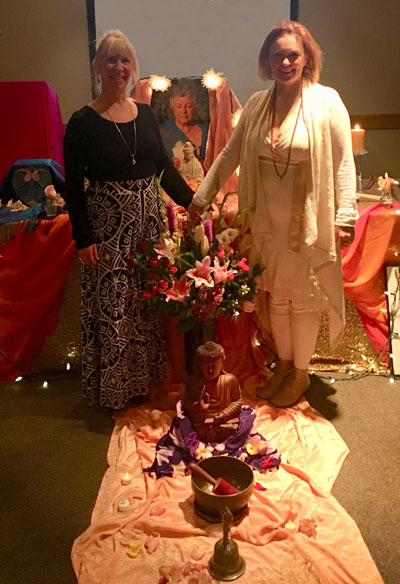 I will meet and with family members, listening to stories, and memories, learning who your loved one was, and how they lived their life. The essence of the service will be based upon these remembrances.
I can offer suggestions to make the service more personal and meaningful for you, in the memory of your loved one.
I have many resources available for readings, music, personal touches and meaningful ceremonies or rituals within the greater service.
Fee for a funeral, memorial or celebration of life service is $525.00 plus an additional 5% GST.
Please contact me to set up a meeting with you and your loved ones.
In Blessing,
Lisa Marie Walker
End of Life Celebrant