What does this process look like and where do I begin?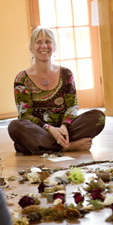 The first thing you can do is contact me, letting me know what kind of ceremony or celebration you are planning. If the dates work out we will set up a no obligation meeting to discuss your thoughts and needs.
You can tell me what you envision for your ceremony and, I will explain my fees. If we decide we are a good fit, you will sign a contract, put down a deposit and I will book your date.
I like to send a questionnaire that you and your partner or family can work through together. We will meet for a longer session and with your stories, dreams, and intentions, I will craft your ceremony. Together we will decide on symbols, music, or other elements. You have unlimited access to me by phone, over email, or in person as we develop your ceremony together.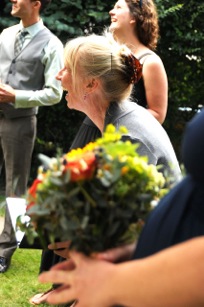 I write the ceremony, and then send it to you for approval, It is your ceremony, and you have control over every part of it.
I will arrange to be at the rehearsal which I highly recommend. I also prepare notes for other participants (music/sound, caterers) as they relate to the successful completion of the ceremony.
I will arrive at least a half hour before the ceremony, bringing my full attention to to the day.
You will also receive a beautiful keepsake copy of your ceremony.
PRICES & DETAILS: Weddings | Life Ceremonies | Preparing for Ceremony | Funeral